You might be wondering which are the best cryptocurrency trading platforms. Well, there are many options out there. Among them are Coinbase, Gemini, Kraken, and eToro. Let us review each of them and see which one is right for you. We'll also go over some of their pros and cons. Moreover, we'll talk about which platforms have better reviews and customer service. And, of course, we'll also tell you which ones have the most attractive features.
Coinbase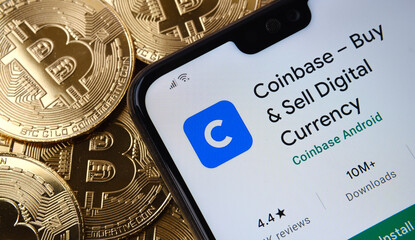 As a San Francisco-based, geographically decentralized company, Coinbase has grown to serve over 100 countries. This leading crypto exchange stands out for its user-friendly platform, robust security, and advanced features for experienced traders. It supports more than 150 cryptocurrencies and more than 100 fiat currencies, including bitcoin and Ethereum. Its user-friendly platform looks and feels like an online banking app, making the transition to crypto investing a breeze.
Coinbase holds over 98% of its crypto assets in cold storage, which ensures that users' funds are not at risk of loss. Furthermore, all US dollar balances in Coinbase accounts are insured by the Federal Deposit Insurance Corporation (FDIC), and Coinbase has a $320 million private insurance policy for its crypto assets. However, Coinbase recently raised eyebrows with a new disclaimer that said that custodially held crypto assets could be subject to bankruptcy proceedings.
Regardless of experience level, a new investor should start with a user-friendly exchange. One that provides an extensive range of coins to trade, easy-to-use educational materials, and simple portfolio performance information. A good crypto exchange will also accept bank-issued credit cards, and have a solid mobile app. If you're new to crypto investing, Coinbase is one of the best options for you.
eToro
eToro is one of the leading platforms for trading in cryptocurrencies. Its web-based platform and mobile application are easy to use and offer many useful features. A demo account is available for those who are unsure about the market. Users can copy the trades of a popular investor, including bitcoin. The platform also offers a zero-risk way to practice trading before they open a live account.
eToro offers hundreds of investment options, including stocks, indicies, and currencies. It has an extensive portfolio of over 15 cryptocurrencies, including Bitcoin and Ethereum. The platform also offers direct stock trading and zero commission on US stocks. While there is no EU regulatory framework for trading cryptoassets, it does offer access to a huge variety of major cryptos. Despite this lack of regulatory oversight, eToro offers many features that make it one of the best cryptocurrency trading platforms.
Coinbase is another excellent fiat-to-crypto exchange platform. Besides a large selection of cryptocurrencies, Coinbase supports multiple fiat currencies. You can deposit fiat currency through bank transfers, PayPal, and credit/debit cards. In addition, eToro also offers fiat currency withdrawals in U.S. dollars. However, you should only use eToro's fiat-to-crypto exchange if you know the market well and have enough knowledge and experience to trade.
Gemini
If you're new to the world of cryptocurrency trading, you'll want to get to know the Gemini cryptocurrency trading platform before you begin. While it's an exchange, it offers a user-friendly interface and a variety of features that can help you make money with the cryptocurrency. In addition to offering a range of trading options, Gemini has a customer support team that responds to message requests only. It's important to note, however, that you can't call the customer service number; instead, you'll need to send an email to the company.
Gemini is regulated by the New York Department of Financial Services, which makes it the ideal choice for large investments. The company offers a variety of products, such as insurance for your holdings. Users of other exchanges should compare these features before making the final decision on which exchange is best for them. Gemini is a reliable platform with a user-friendly interface, but you should take time to compare its features with those of other exchanges.
If you are on a Mac, you can cancel your subscription to the Gemini application without deleting the app. To do this, open the Apple or Android app and click on "Subscriptions". From there, click on the cancellation icon and follow the on-screen instructions to cancel your subscription. Once your cancellation is complete, the app will be removed from your Google Play account. The Gemini app is regulated by the New York State Department of Financial Services, and you can trust its security.
Kraken
You can buy or sell crypto on the Kraken cryptocurrency trading platform. Kraken offers a number of payment methods to make this process as easy as possible. You can use a credit card, debit card, or wire transfer from your bank account. You can also invest in Bitcoin using a linked bank account. The minimum deposit amount is $5. To learn more about the Kraken cryptocurrency trading platform, read on! Here are some things to know before you begin.
The main app from Kraken has more than 500 thousand downloads and a user rating of 4.2. The KrakenPro app adds advanced trading features like 5x margin and conditional close parameters. This app also allows you to see past trades and current open orders directly on the chart. It's very easy to keep track of your portfolio using Kraken. It's also available worldwide, but you'll have to download the app if you're located in Crimea, North Korea, or Syria.
If you're looking for a cryptocurrency exchange with a low fee structure and excellent customer service, Kraken is the place to go. Their platform is easier to use than Coinbase and offers more features, such as limit orders, pre-defined trigger trades, and more. You can also access a wide variety of cryptocurrencies through Kraken, as it supports over 120 cryptocurrencies. The number of cryptocurrencies supported on Kraken is continuously growing.
Coinall
Coinall is an exchange platform for trading in different cryptocurrencies. Users can trade both classics and modern ones on the platform. It also lists projects that hide data and does not share them with third parties. Besides, users can use the software on their mobile devices. This makes Coinall one of the best cryptocurrency trading platforms. There are several advantages that make it one of the best cryptocurrency exchanges in the world.
This exchange offers volume of trades and has anti-money-laundering technology. This feature will minimize the risk of cyber-fraud. It also offers margin lending. However, its fee structure makes it expensive for traders. The platform charges a minimal 0.15% fee for both takers and makers. This is significantly less than the industry average of 0.25%. If you're thinking about making a big investment in cryptocurrencies, CoinAll may not be the best option.
A few of the features of Coinall make it a great option for US traders. The exchange is registered in Malta and has been in business since August 2018. It was one of the first exchanges to launch under the Open Partnership Program of OKEx. It offers support for multiple languages, an advanced matching system, a banking-grade wallet, and shared liquidity. It is also compatible with iPhones and Android devices.
Coinmama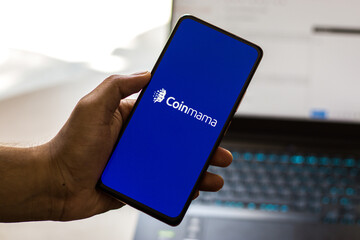 The Coinmama cryptocurrency trading platform is an online exchange that allows its users to buy and sell cryptocurrencies. The exchange charges 5.9% for the transaction, with an additional 5% processing fee for credit card purchases. The price of coins is based on the TradeBlock XBX index, which makes Coinmama's price 5.9% above the market rate. Its customer support is excellent. Users can contact customer service with their questions or concerns through email, live chat, or FAQs.
Once a user has verified their identity, they can buy or sell cryptocurrencies using Coinmama. The platform offers three different verification levels, requiring the trader to produce specific ID proofs. Once verified, they will need to select the crypto they want to purchase, enter their wallet address, and submit payment information. Coinmama also supports credit and debit card purchases and fund transfers through Fedwire, SEPA, Sofort, and Swift. Users can even purchase cryptocurrency using Apple Pay or other mobile payment devices.
Users must verify their identity to purchase BTC and sell their cryptocurrency. To make a purchase, users must provide their personal wallet address and bank account number. Once verified, they will receive an email with a wallet confirmation link that they must enter into Coinmama. Once verified, the Coinmama exchange will send the purchased BTC to their wallet. This is a great feature, but you may find the interface to be confusing, especially if you are a first-time buyer of cryptos.
Bitfinex
Among the best cryptocurrency trading platforms, Bitfinex is a popular choice with experienced traders. The registration process is easy, and the exchange supports two-factor authentication so users can verify their identities when trading. The fees are low, and the platform has a broad belt of analytical tools. While there are still a few flaws to Bitfinex, overall, it is a very secure exchange.
Those new to the industry may want to start with a platform like Bitfinex. Its friendly user interface makes it easy to learn about cryptocurrencies. Moreover, Bitfinex supports a huge variety of crypto coins, including Bitcoin, Litecoin, Ether, Dogecoin, Solana, Polkadot, and XRP. It is also easy to buy and sell different cryptocurrencies on Bitfinex.
Users can deposit and withdraw their funds from Bitfinex via various methods. The exchange also provides several withdrawal and deposit methods, which solves one of the major issues with most crypto trading platforms. The site allows users to deposit and withdraw funds through multiple methods, including PayPal, Skrill, and wire transfer. Users can even sign up for a free demo account to test their trading strategies and learn how to trade cryptocurrencies.