There are several different risks that you have to consider when trading cryptocurrency. Here are some of them: Volatility, Security, Fraud, and Cybercrime. Each of these is a potential problem, and we will look at how to minimize them. However, you should be aware of them before you start trading. To protect your investment, here are some steps to take: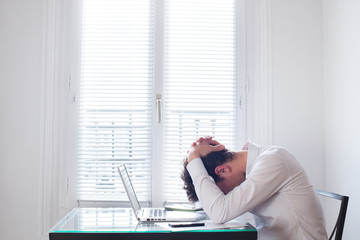 Volatility
Traders need to understand that cryptocurrency is a speculative asset and therefore carries a higher risk than stocks and bonds. There are several factors that can influence its value, including regulatory concerns, perceived value, and whales, who own large amounts of cryptocurrency. These factors can affect the price of a particular asset and lead to heightened volatility within it. The Crypto Volatility Index tracks cryptocurrency volatility and shows that it is much higher than the market average. However, despite these risks, traders can still implement safe strategies to mitigate the volatility.
Although cryptocurrencies have high volatility, it is possible to mitigate this by diversifying your investments into a variety of underlying assets. Investing in cryptocurrencies requires a flexible approach and a neutral approach to risk management. One of the most important things to remember when trading cryptocurrency is to stay away from emotions. You should treat them as you would stocks. While volatility is an inevitable part of the game, many exchanges have developed strategies to address it.
The path to true price discovery is usually fraught with seismic price swings, which are exacerbated by a lack of intervention. This leads to distorted markets that may break down without intervention. Additionally, negative news cycles often wipe out momentum and technical levels in BTC, which is exacerbated by participants taking on excessive leverage. Consequently, volatility is a risk in cryptocurrency trading. In a nutshell, volatility is a risk associated with cryptocurrency trading.
There is no guarantee that price will rise, but seasoned traders can take advantage of this by using the EQONEX platform's volatility. By working with a longer time frame, swing traders capture the trend as price zigzags. They also take advantage of price dips to accumulate more assets. This is known as buying the dip in the trading world. However, even though volatility can be a risk, this volatility can provide endless opportunities to traders.
Security
One Coin is a classic example of a multilevel marketing scheme that promised large returns and ended up costing its users money. Similar to other businesses, cybersecurity risks can be very high when dealing with cryptocurrencies. Many crypto investors use third party applications to handle their digital assets, which can expose them to cybersecurity risks. Cybercriminals use phishing-like tactics to trick individuals into downloading malicious code. They can then implant the malicious code on their computers or devices by engaging with advertisements or websites.
Aside from malware, security risks can also include hacking of trading platforms. A recent hack on the Tokyo-based exchange Coincheck resulted in the theft of more than $500 million worth of cryptocurrency. Other security risks involve attackers stealing API keys from trading platforms and programming bots to perform fraudulent trades or withdraw funds. The lack of proper monitoring and regulation of cryptocurrency exchanges is an important factor to keep in mind when deciding on a trading platform.
Cybercriminals target cryptocurrency services. Therefore, investors should take extra precautions to protect their personal data. These measures include changing passwords, ensuring that your account is encrypted, using two-factor authentication, and engaging with a trustworthy crypto exchange. Finally, it's important to make sure your crypto account is protected by a VPN. This tool can help you hide your location and protect your personal information online. By following these simple precautions, you can safeguard your cryptocurrency assets from cybercriminals.
Phishing attacks: While Coinbase is generally secure, users should use strong passwords and credentials. Phishing scams are increasingly common, and are often the result of hackers trying to steal the user's digital assets. Furthermore, new trading platforms are constantly emerging, and not all of them are legitimate. Because of this, it's imperative to be vigilant and aware of the risks associated with them. For example, Coinbase itself recently disclosed that 6,000 users were affected by a phishing attack.
Fraud
While the popularity of cryptocurrencies has increased, they are still relatively new. In some countries, such as El Salvador, bitcoin is considered legal tender, and the trading of it is also legal. Nonetheless, there are risks that you should be aware of. Firstly, cryptocurrencies do not have the same level of protection as traditional financial assets. While you might not be at risk of being a victim of money laundering or fraud, you may be a victim of cybercrime if you invest in cryptocurrencies.
Another major risk is that of scams. While some exchanges are legitimate, there are still many shady operators out there. Regulatory oversight is lacking in some areas, which has led to the growth of market manipulation and scam exchanges. For example, some exchanges charge astronomical fees and have no policies that prevent manipulative trading. There are also risks that come with unregulated exchanges, where you can be scammed by exorbitant commissions or have weak security. It is therefore best to look for a platform that has a reputable regulatory oversight, and read the fine print before committing any funds. Furthermore, you should avoid platforms that make unrealistic claims or that have poor customer service.
The cryptocurrency that you hold on your computer is extremely vulnerable to hacking, so you should keep it offline in cold storage. This is particularly good for those who want to hold on to their coins, but it's not ideal for active traders, as you can miss out on opportunities that might come along with active trading. Typically, cold storage is carried out using a USB key-like device. There are many ways to secure your coins, and you should understand how each works.
Cybercrime
One of the biggest threats to cryptocurrency traders is cybercrime. Scammers may impersonate cryptocurrency exchange security staff, tricking victims into giving them access to their cryptocurrency wallets and transferring their contents. Another common scam involves phony support services that pretend to provide support for crypto exchanges and steal the users' passwords and account credentials. Ultimately, these scammers aim to steal all the money in a victim's wallet.
There are several ways to protect yourself against cryptocurrency-related cybercrimes. Crypto mining software is one such threat. The malware is delivered through malicious landing pages and emails. Although the malware is often hard to spot, users should install ad-blocking software, antivirus software, and anti-crypto mining extensions. Users should also disable JavaScript. Third-party apps are a risky way to monitor the price of cryptocurrencies. They may steal your account information without your knowledge, causing permanent financial problems.
As with any new technology, there are certain steps you can take to protect your cryptocurrency assets. Avoid downloading applications from websites that are not supervised by the trading platform. Use a VPN to hide your identity and protect your personal information while online. Additionally, use multi-factor authentication on your cryptocurrency accounts. This will help ensure that you are not being hacked or targeted by cybercriminals. Cybercrime risks when trading cryptocurrency are significant, but you can minimize these risks by taking a few precautions to protect your assets.
A common crypto trading scam involves phishing campaigns that target the exchange's platform and target the user's credentials. Phishing emails are sent to users with websites copied from legitimate trading platforms. The users are lured to divulge their credentials to the scammers. They then sell the stolen information on the black market. In a similar way, phishing emails contain malware that infects a computer and steals your account information.
Regulation
While some crypto investors welcome regulations to ensure that their investments are protected, critics say they can only hinder growth and innovation. Regulations can also address issues such as regulatory arbitrage and scams. In the US, cryptocurrencies are considered property and assets and are subject to capital gains tax. However, in many states, these assets are not considered legal tender, and a recent bill was introduced in the Missouri House of Representatives to change that.
Although an outright ban of cryptocurrencies is unfavorable, there are many positive aspects to these business requirements. Regulations may also allow larger funds to get involved in the industry. Further, it may discourage users of cryptocurrencies from using exchanges and opt for peer-to-peer transactions. Although governments may not be able to prevent criminal activity, the regulations can help the industry grow and develop. Regulations are likely to affect prices, so it's important to monitor any news regarding these measures.
The FSA and MAS have issued updated regulatory requirements for cryptocurrency trading in Japan. These new laws include new AML/CFT reporting obligations, which make it more difficult for unlicensed exchanges to conduct business. Although Australia remains a crypto-friendly country, the recent MAS guidelines have forced many exchanges to remove privacy coins from their lists. As a result, the regulators are taking proactive steps to protect the interests of the public.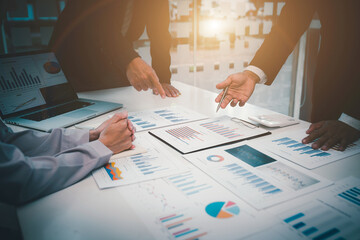 Despite the fact that regulation is still in its infancy, the industry has been gaining momentum as the digital asset market moves into the mainstream. With the increasing popularity of cryptocurrencies and the growing market for them, financial services firms are required to make sure they adhere to the same standards as their customers. To address this issue, firms should use MyComplianceOffice, a proven compliance solution from MCO. Implementing this solution is as easy as turning on the existing workflow.