There are many steps involved in creating your own cryptocurrency wallet. You should first find a development team who has experience in creating this type of application. Many companies offer web app development or financial software development services, so look for a company with experience in developing crypto wallet applications. In addition to hiring a development team, you should find a team that offers digital transformation services. To begin building a crypto wallet, you should create a prototype. The prototype should be tested and evaluated so you can receive user feedback.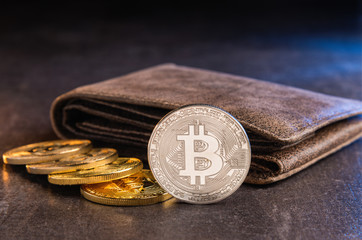 Build a prototype
To build a crypto wallet, the first step is to come up with a valid business idea. Next, you need to find a development partner to work with. Finally, you will need to build a working prototype. Prototypes are important before you build your MVP. After completing the prototype, test it to ensure that your users will be satisfied. This way, you will be able to gauge whether your idea has the potential to become a successful business.
Several different ways to create a prototype include a static version of the interface or a more interactive version. Both types will allow you to see how the final product will look. During this stage, you can also ask experts and marketers for feedback on different options. A simple scheme may be enough to capture customer interest, while a more elaborate prototype will show potential bugs. You may even need to build multiple prototypes to see what works best.
Whether you choose to build a cross-platform crypto wallet or a standalone desktop application, the main objective of building a crypto wallet should be security. After all, that's the main reason people use cryptocurrency in the first place. But a good wallet must also be easy to use for ordinary users. Ordinary users aren't obsessed with security and anonymity, so simplicity should be the number one priority. People need to understand how to transfer Bitcoins, and what character sets are secret keys.
When creating a crypto wallet, you must understand the blockchain technology. Blockchain is a chain of blocks that allows for the secure exchange of valuable data. A blockchain is the backbone of digital currencies. Without this technology, digital currencies would not exist. But blockchain technology has made it possible. By using blockchain, we can create a wallet that will keep users' private keys safe and secure. You can also design a paper wallet to make it easier for others to use.
Find a developer
To create your own cryptocurrency wallet, you should hire a software development agency. These agencies usually have the expertise and experience to offer you a one-stop solution for all your crypto wallet needs. You should find one with enough experts to discuss your requirements and offer alternative solutions, while at the same time aligning your ROI goals with the technical aspects of your product. They have project managers that will take the initiative in overseeing your engagement and translate your ideas into tangible products, and will coordinate developers, designers, and QA engineers.
While you can hire a developer to develop a crypto wallet from scratch, you may want to look for a prototype before you decide to hire a full-scale developer. Prototypes are a great way to test out features and user experience before you start building the actual app. This is an excellent way to pitch your idea to investors and find the right balance of features and user experience (UX).
The best way to get started developing a cryptocurrency wallet is by looking for a developer with experience with multiple currencies. This developer will have experience working with various currencies, and will be familiar with the specific needs and specifications of each one. With their experience, they can work with multiple currencies and provide the right tools to get your crypto wallet up and running quickly. They will also be familiar with multiple currencies and can provide you with a one-stop-shop for all of your crypto trading needs.
Backup your private key
There are many different ways to back up your private key. These methods range from buying an offline wallet to generating a seed phrase. The seed phrase is a unique string of twelve words chosen from a pool of 2,048 to create your private key. This is the best way to keep track of your private key without losing it. There are also many other ways to back up your private key, but none are as secure as these.
One of the most important things to do is back up your private key. Even though your cryptocurrency is secure on the blockchain, it is only accessible through your wallet. This is why you must backup your private key as often as possible. While it may seem trivial to make multiple copies of your private key, losing it will prevent you from ever being able to access your cryptocurrency. So, always backup your private key whenever creating a crypto wallet.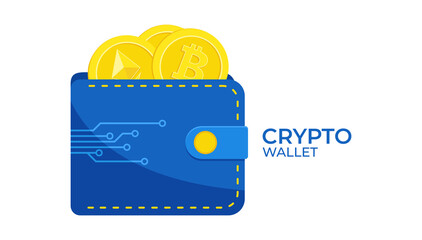 You can also create a physical backup of your private key. Most wallets require a backup seed phrase. This is important as it will contain all the information necessary for someone to access your funds. There are seedless wallets, and Casa is leading the way with their Keymaster product. Backup your private key before you send any money via cryptocurrency. There are two main types of seedless wallets. One type is a seedless wallet, and the other is known as a multi-signature wallet.
You can backup your private key when creating a crypto wallet on your computer by putting it in a secure place. Make sure it's out of the reach of people who have access to your wallet. And never share your private key with someone you don't know. Then, when the worst happens, you can restore your wallet and your money. There's no better way to prevent such a disaster than keeping a backup copy on a flash drive.
Another good reason to use a cold wallet is security. Cold wallets do not require internet connection to use. They are safer than their hot counterparts as they're not exposed to computer viruses and hackers. Offline environments are also better for your private key. Therefore, you should always back up your wallet when you change addresses. However, you should make sure that you keep a copy of your wallet on several different locations.
Develop a multi-signature wallet
If you're new to cryptocurrency, you may be wondering: What is a multi-signature crypto wallet? This type of wallet requires two or more signatures to authorize transactions. They work like bank accounts, and you should have multiple users for a secure and fast transaction. Blockchain technology is based on consensus and cryptography, which makes it virtually impossible to cheat or beat. Using a multi-signature wallet means that only a small group of people can spend your funds and no one else can steal them.
While many investors are happy with traditional Crypto wallets, most professionals aren't satisfied with this security measure. Because cryptocurrency is only available in digital form, it generates many security concerns. That is why multi-signature wallets are essential for the cryptocurrency industry. Although managing only one set of public keys can be overwhelming, there are several benefits to using this type of wallet. Listed below are just a few of them.
A multi-signature crypto wallet can be an important step towards creating a more secure system for storing your cryptocurrency. It can prevent phishing attacks and keep you safe by ensuring that all parties are verified. It can also help you make the process easier by preventing third parties from using your private keys to steal your coins. And it's not just for advanced users – anyone can set it up and use it.
Another major benefit of multi-signature crypto wallets is that they can increase the security of shared assets or multiple-party transactions. The use of two-factor authentication means that only a certain group of people can access your funds. This means that you can store one private key in your laptop and one on your smartphone, or two on paper. If a third party is untrusted, it's almost impossible for them to make a transaction with the public key alone.
Multi-signature crypto wallets can also make it easier to keep track of large amounts of cryptocurrency. It can also add an extra layer of security to the blockchain. As with traditional wallets, multi-signature wallets require two or more signatures. A multi-signature wallet requires two or more users to initiate a transaction. This makes it much safer than a single signature wallet. And since each user's wallet is unique, multi-signature wallets can help you prevent this.